Welcome to the Engaging Learners Academy Course in Literacy & Learning Centers!
Dr. Katherine McKnight has a 100% success rate in achieving academic gains with her unique, centers-based approach. Elementary schools have long used learning centers (also known as "rotations") but middle and high school teachers have unique challenges. So Katie worked with teachers all over the country to develop collaborative learning centers designed specifically for grade 4-12 learners. In this course you will explore the research that prompted the creation of the LLC model for big kids, and learn how to use it in your own classroom.
You'll be encouraged to start small, using tools, activities, and classroom strategies you're already familiar with. Soon, as you walk from center to center or work in a teacher-led center yourself, answering questions and assisting students as they research and explore activities, you're likely to find yourself relating to your class in a more natural, organic way. Difficult-to-achieve differentiation will almost feel like it's taking care of itself as all students fully participate in the activities.  
In this course you will learn how to:
• Create developmentally appropriate tasks that automatically align instruction to standards/skills based assessment 
• Help students focus with short, specific tasks that are developmentally appropriate 
• Increase engagement with peer-to-peer learning 
• Cover more content and skill development in less time 
• Devote more attention and personalized instruction to students who need it 
• Create a collaborative classroom community 
• Avoid discipline problems with self-directed activities that provide the independence they crave with the guidance they need 
• Capitalize on the adolescent's need to be right with evidence-based argumentation projects 
• Relate to your class in a more natural, authentic way as facilitator instead of lecturer
15 HOURS OF PROFESSIONAL DEVELOPMENT
Upon completion of the course each student will receive a certificate documenting 15 hours of professional development.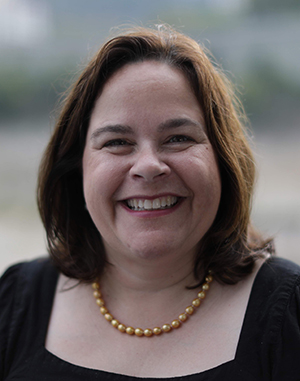 Dr. Katherine McKnight Ph.D.
Dr. Katherine McKnight is a dynamic presenter, dedicated teacher, and award-winning author. Dr. McKnight began her career in education over 30 years ago as a middle school and high school English and social studies teacher in the Chicago Public Schools. In addition to speaking at professional development conferences, she is a regular consultant in schools and classrooms in the United States and Internationally.
Dr. McKnight's 15-year distinguished university career culminated in her assignment to Distinguished Professor of Research at National Louis University. She is the founder of Engaging Learners, an educational company built around her successful Literacy and Learning Center model. Her work in educational leadership, literacy and student skill development has resulted in unprecedented academic achievement in many struggling schools.
Dr. McKnight has received several awards for her publications and teaching at the university level. She has authored 20 books that support educational strategies to engage all learners. Her titles include the best-selling The Teacher's Big Book of Graphic Organizers, winner of the 2013 Teachers' Choice Award and Literacy & Learning Centers for the Big Kids, grades 4-12. Most recently, she founded Morning Meeting webinars during the COVID 19 pandemic as a weekly forum to bring together educators to engage in professional learning. To learn more about Dr. McKnight, visit her websites: KatherineMcKnight.com and EngagingLearners.com